The new Mini Coupe will finally be making its way through the conveyor belt and this would represent the fifth member of the Mini product line.
Here is where you will get their first ever three box body structure as Mini's have previously been designed as hatchbacks and now the coupe, which typically is a 2 seater comes with a lower body height although it is slight larger than the Cooper Coupe. Don't be mistaken with the standard Minis as they are all 2 door cars and this one is longer, sportier and surely handles better.
The new Mini Coupe is 3,734 mm long, 1,683 mm wide and 1,384 mm high and will come with a ragne of engine choices. The standard procedures apply here with the entry level being a 122 horsepower version while the Cooper S Coupe is powered up with a 184 horse engine. The top of the range of course is the JCW version that comes with 211 horses. All the models are fitted with the Electric Power Steering where there will also be a diesel model which is known as the Cooper SDS Coupe that boosts 143 horses. You can also choose between the 6 speed automatic or manual transmission gearboxes respectively while a self-adjusting clutch is provided in the S and the SD models.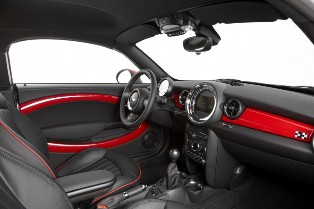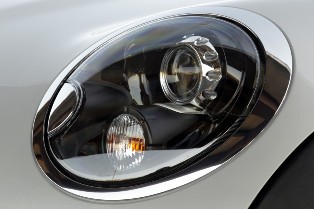 [IMG]http://www.auto.com.my/images/misc/pencil.png[/IMG]